The other Reading Interventionists in my district and I have been lamenting that while we are trying to address the needs of students in order for them to transfer those skills into the classroom, we don't have a lot of information on what the curriculum should look like, what teachers are doing, and how the system works. We don't have much (if any) common plan time with teachers in order to get the basics and most of us want to understand the curriculum more deeply so that we can help teachers and boost our work.
Recently we were given a full day PD on the Schoolwide Curriculum. The presenter was an excellent resource because of her varied background, but specifically her work as a Reading Specialist. She was able to speak to how we might use our own work in the classrooms to a more effective degree than what we're doing now with pulling students out for small group work.
It was one of those things that you hear all the time and you know to be true, but you're really not sure how to get a change happening in your school, so you kind of just do what you can do the best you can do and try to make inroads along the way to make change? And it's super overwhelming to think about changing the whole system because there are so many people and moving parts and decisions and materials? And isn't it just easier to do it how you've been doing it because you have the control and you know that at least what you're doing is good? And I'm feeling like I'm not doing a good enough job because I'm not fitting all of this in and doing everything all the time?
Luckily, my school's Instructional Coach was there and he and I started coming up with ideas for how we could re-imagine the way we address needs for one grade level. ONE grade level. That helped. When I thought about how I might address those needs, I got more excited and more focused. Solving one problem at a time was less anxiety provoking than trying to do it all at once. And thinking about one set of students and their schedule helped to narrow down my focus.
At one point during our workshop time, the presenter came over and listened to our conversation. I asked lots of questions that all basically boiled down to, "Am I doing this right?" At one point, I even said, "Well, I'm new, so I don't want to step on any toes."
My Instructional Coach stopped me and said, "You have to stop using THAT as an excuse."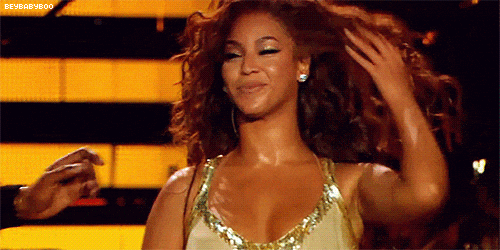 #TRUTH. Yeah. I'm new to this district. But I'm also very knowledgeable, passionate, and experienced. I have a lot to offer. When I downplay that and step back to feel out a situation, I'm dulling my shine. My principal said when he hired me he was looking for leadership. I have been scared to take that step because of past situations at work, but I'm ready. How else will I meet my goals if I'm not working towards them?
So, this change may not work. It may not be met with enthusiasm. It may be a failing moment. But it WILL be an opportunity to try something new, learn from my experience, and connect with my practice in a new way. Wish me luck!